Ethiopia
In Ethiopia Tearfund Ireland supports about 700 Self Help Groups which are facilitated by the local church. At these groups the poorest of the poor gather to find ways to lift each other out of poverty – the results are remarkable and have been the subject of international analysis and research for their effectiveness in bringing whole-life transformation.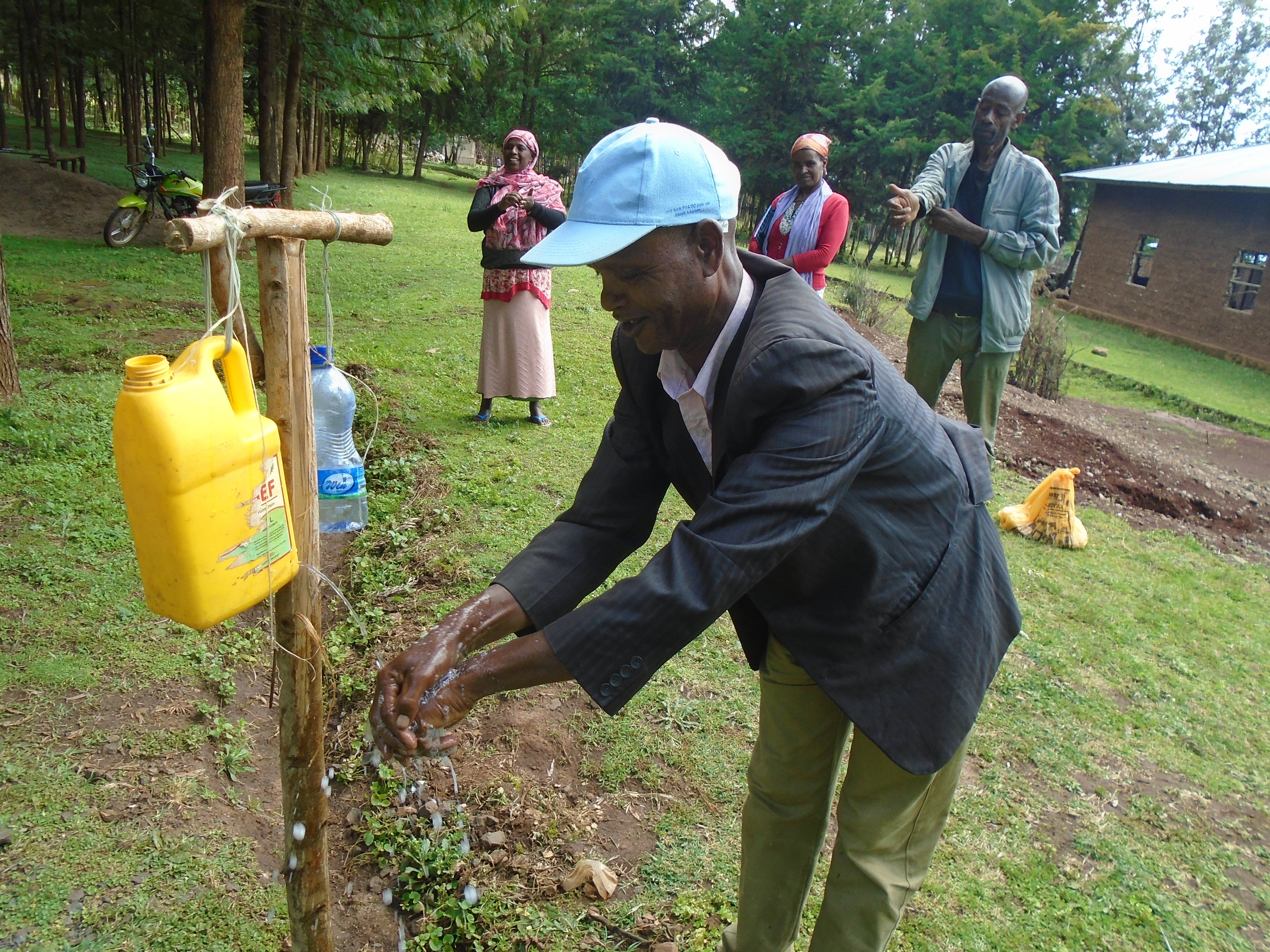 Photo:New hand washing routines have meant that Self Help Groups can continue meeting.
Ethiopia has a population of over 100 million people and low levels of media penetration especially in rural areas (40% have radio access and only 15% have internet access). When the WHO declared the Coronavirus pandemic on March 11th our goal was to communicate Covid-19 preventative and protective messages out into Ethiopia's rural communities where Tearfund's ongoing poverty alleviation work is focused as quickly as possible. Working with our local partners our Self Help Groups quickly became a channel for communicating accurate public health messages and modelling social distancing and handwashing to their local communities. Also through our network of 1,400 local churches we were able to distribute posters and leaflets in local languages to communicate WHO recommended practices.
It was essential that the day to day work of our Self Help Groups could continue as soon as possible as for many members, like Jemanesh (picture below) this group is a life line.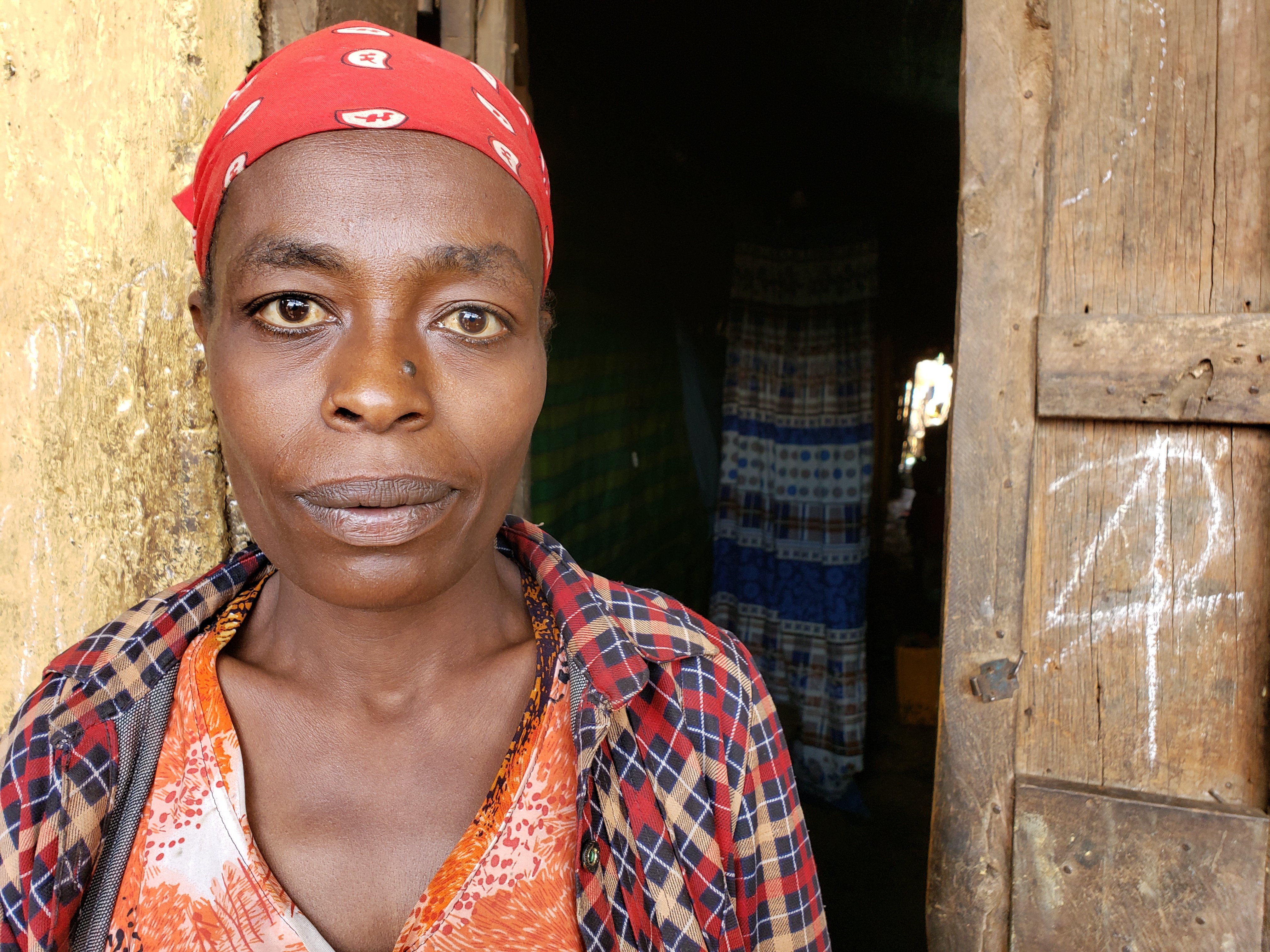 Photo: Jemanesh Dachew joined a SHG in 2010, and now runs her own business
Jemanesh Dachew was orphaned at a young age and married at 15 to a widower 20 years her senior, Jemanesh says. "Life before I joined the self-help group (SHG) life was very difficult, SHG members are like next of kin to me". The Self Help Group environment transforms once kitchen-bound women like Jemanesh to engage in small businesses and earn income of their own. Jemanesh now runs a successful business making injera - a traditional Ethiopian dish and partners with a local butcher to sell it fresh with cuts of meat on market days.
Thankfully the work of our Self Help groups has been able to continue as handwashing and social distancing practices have been introduced to ensure the safety and protection of members.
---
Uganda
In the Karamoja region of north eastern Uganda, Tearfund's Church and Community Transformation (CCT) has proven to be successful in holistically tackling poverty and social injustice. This approach mobilises churches to see the needs in their community and start small projects using locally available resources to address them. Since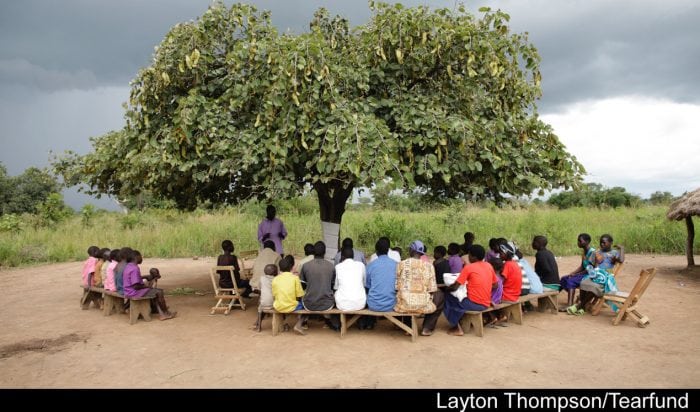 Photo: Pentecostal Assemblies of God (PAG) meeting with locals to facilitate CCT ministry.
the Coronavirus outbreak our partner in Uganda has reported that households depending on daily income; motorbike riders and street vendors, are the hardest hit by the lockdown. This, coupled with food shortages due to locust attacks earlier this year and flooding have left communities in dire need. Churches are distributing food to the most vulnerable and communicating accurate health messages to help prevent the spread of Coronavirus and dispel misinformation and local myths that circulated in the early days. Churches are also helping to address the increase in cases of gender based violence that have surfaced during the lockdown.
---
Cambodia
In Cambodia our church partner runs an anti-trafficking programme to reduce the number of Cambodian children becoming victims of drug abuse, trafficking and prostitution. In lockdown as churches were not allowed to meet they were able to continue some of this work through home visits. They were also able to provide 300 vulnerable families with food, sanitizer, soap and masks and 80 health workers were provided with PPE. It has been encouraging to see that although churches are not meeting, the work they started with the community in planting crops and raising pigs and chickens has continued and the local community has taken ownership of it during lockdown.
---
Yemen
Yemen is still considered the worst humanitarian crisis in the world. 80% of the population (24 million people) are in need and require humanitarian assistance, while some 17.8 million people do not have access to safe drinking water and proper sanitation/hygiene. In July 2020 only 1580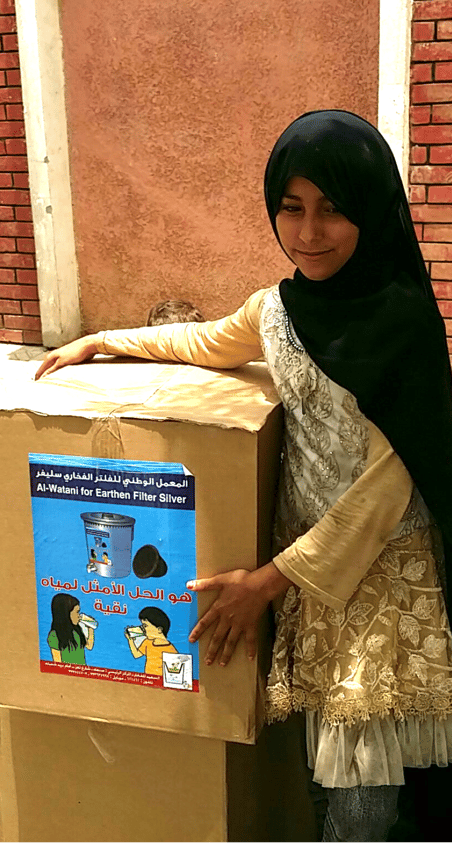 Photo: Water filter distribution in Yemen
COVID-19 cases were confirmed but 441 had died of the disease, which is an alarming fatality rate of 25%, five times higher than the global average (June 21st WHO Covid-19 situation report).
The actual number of people infected is expected to be significantly higher since testing capacities are limited. Tearfund's programme is located in the outskirts of the Sana'a Governorate where public services are scarce and the vast majority of residents rely on water tanker trucks to deliver water to various collection points, open defecation is common place throughout the villages.
Over three months 100 households will benefit from Covid 19 and cholera awareness training which will be conducted door to door by trained community health workers. Households will also receive a hygiene kit containing a soap bar, washing powder, plastic water container (with cover) and smaller jerry cans. A monthly food package will also be provided. Priority will be given to the most vulnerable, those with documented evidence of malnutrition, female headed households and pregnant and lactating mothers.
---
Nepal
Worldwide it is estimated that 80% of children living in orphanages have at least one living parent, yet grow up without the love and security of a family. In Nepal, Tearfund's work is focused on keeping children in families, protecting them from institutional care and reintegrating children from residential care to family based care. Currently our partner in Nepal is working with 40 child care homes to transition children back into family based care. Coronavirus has restricted some of this activity but child-friendly messaging on protection and prevention of the virus and hygiene kits have been distributed to child care homes.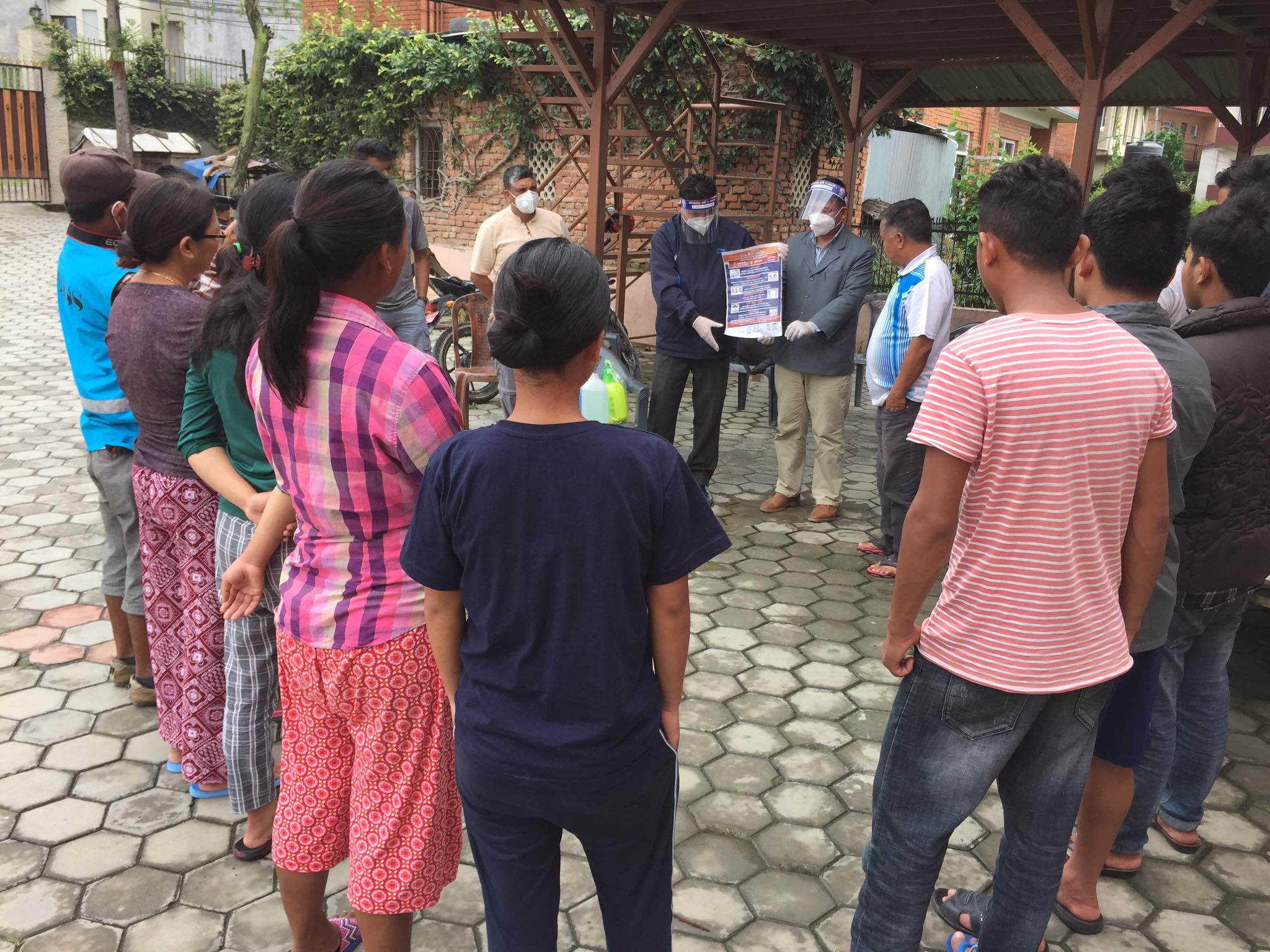 Photo: Training home care directors on WHO guidelines in Nepal
Cover Photo: Delivering hygiene kits to Zonal Health Department in Ethiopia